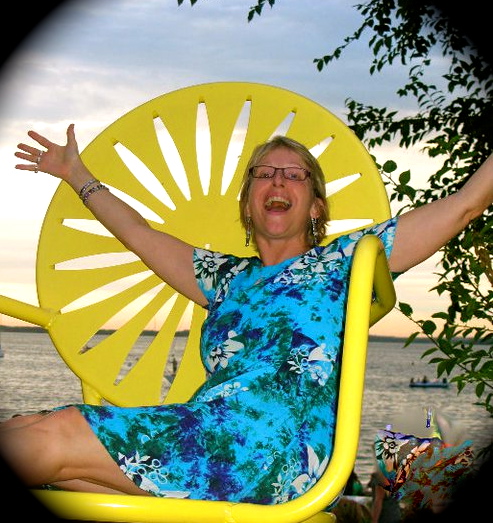 I have been working with my intuition, and many things that go along with it, for well over a decade. I started working with the Angels. One of my favorite lines is Calling all Angels!! It works every time. 🙂
As my journey goes, the Angels led me to energy work and getting attuned to Reiki, so I could continue to work on myself and others. I had been receiving Reiki for several years by this time but had never thought of me becoming a practitioner. My first recipient of my Reiki I (first level of Reiki) attunement was Pico, a dog I had been watching at the time. Well he loved it!!! And he was the recipient of my healing work many times after.
I soon became a practitioner of Divine Coding, energy healing that is 'language of the Angels'. This opened my spiritual journey and my search to heal myself even more… It also gave me many new tools to work with.
Throughout working with the Angels and healing myself with energy work, I was also learning about and accumulating crystals. I acquired them over time, for the office as well as for home. There were times I would be purchasing a crystal, visualizing where it would be going and disappointed that it was meant for work and not home. But I guess work just needed them more than my home.
I did spend a lot of time at the office, so I accepted that it was going where it needed to go.
I had a bowl of crystals at work that everyone knew, if they needed a crystal, they could come and take what they needed, anytime. It was always fun to see which crystal they picked. It was always what they needed, and most times it was with them closing their eyes and sifting through until the right crystal was left in their hand.
In opening and working with my intuition and healing, I was more aware of my Mom being around me. It started with my Mom anyway and expanded to my Dad and others who have passed. I know I wasn't always aware, or even looking for signs from them but now it's an every day occurrence, generally multiple times in a day.
In case you are wondering, my Mom crossed over in 1974 and my Dad in 1984 and I also had a brother, Chris who passed in 1968. And all of my Grandparents as well.
Looking back, it was over time the corporate world and spiritual world combined and as I jokingly say, 'I came out of the Angelic/Spiritual closet' at work. I started talking about Angels much more openly. I started talking about my Mom and Dad coming to me, more readily. And my office was filled with crystals galore. I also had paintings with Angels in my office, one specially made for me. They have their own wonderful healing energy.
People would walk into my office and be in awe (some in shock) with how open I was spiritually. Some people would stop by, walk in, grab a crystal, hold it, put the crystal back, walk out and say 'Thank You'.
Blending spiritual and corporate worked better for me. I could be more of who I was and being surrounded by Angels and crystals at work, helped keep me centered and clear.
And recently, I decided to walk away from the corporate world. Well, I can say 'retirement' because of the years with the company and my age…
Shortly after leaving the corporate world, the spiritual world amped up. I have been re-awakened to my own energy!! As it unfolded in the Awaking class, it (the energy) made the connection I needed with Divine Coding, Reiki, the Angels and my Guides. And now it is known as The Bridge energy. It easily stands on it's own when it comes to healing work, but blends so beautifully with Divine Coding and Reiki. And of course the Angels and Guides are there.
I say re-awakened because I know I've worked with The Bridge energy in past lifetimes. And I've been reunited with GW, my main guide for The Bridge energy.
The Bridge energy works with transitioning. The painting I mentioned I had made for me – that was also made for transitioning.
The Bridge energy and I work through Empowerment 4 You. Our mission is to empower you in making your transitions easier.
The Bridge energy also works with those who have passed on to the other side. And with those who are crossing. This is beautiful to experience.
Another aspect of The Bridge energy is working with people as they transition from where they are to where they want to be. It's been fun and continues to be fun watching seeds grow and thrive. Sometimes it's seeds I've planted and sometimes others, but working with them to blossom and continue to grow.
The Bridge energy has helped me transition all the way across the country. Yes, I have recently moved from Wisconsin to Arizona. Quite a change, in a lot of ways, but exciting too.
Every day is a new and exciting day. I am happy to help you transition to where you are going, and to empower you on your journey, as I have been empowered on mine.
| | |
| --- | --- |
| | Check out the articles I have written on Ezine Articles-I'm an Expert 🙂 ! I will continue to add to them. |
Angel Blessings to you.
Sue