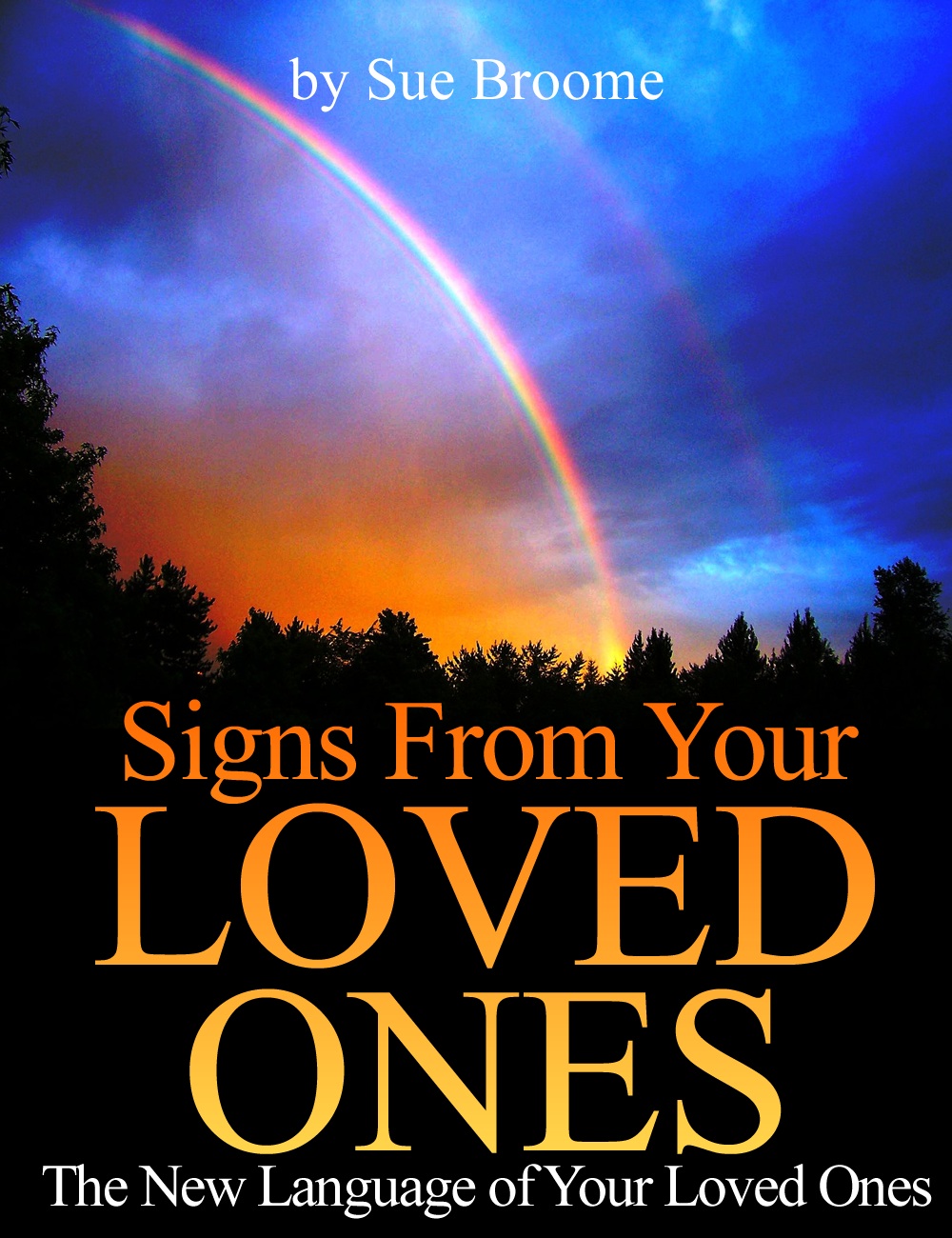 As some of you may know, I am now a published author. Yes, my book Signs From Your Loved Ones is now available. Currently it is through Amazon Kindle (or if you have the iPad Kindle app). It will soon be available in print and other e-book versions as well.
I am flying high, bursting with excitement. I have had a smile glued to my face since Saturday around noon. That's when I first saw it was available and made a bee-line for a WiFi spot so I could download it. 🙂
The main reason I wrote this book is because I want YOU to notice the signs from your Loved Ones. Each and every day the signs are in front of you. I notice them from my Loved Ones multiple times in a day.
As I was driving home from the grocery store on Saturday (4 hours after the book published), I got a clear sign from my Mom, in stereo no less. On one side of me, the last 3 digits of the license plate was 642 (Mom's month and birth year).
I notice the license plate and smile. A split second later the song "Mama Said There'd Be Days Like This" starts playing on the radio.
These signs are all around us, all the time. Our Loved Ones want us to know they love us, they are thinking of us, they are proud of us.
They may not be here in the physical, but they certainly remember us and let us know they are still here.
I was talking with a friend on Sunday morning. She said she has opened her eyes to see more 'signs' in her life, simply by spending time with me and being around me. I notice the signs and I am happy that others' eyes are open to the many signs in their life as well.
There's a section in the book called Get Others Involved. Part of this is also about you noticing the signs from your Loved Ones and sharing those signs with others. It gets them involved and helps them notice signs from their Loved Ones.
What signs are you seeing from your Loved Ones? Add your comments below. I'd love to hear them. And what you see and comment on may help others notice those signs in their lives.
Angel Blessings to you.
Sue
Empowerment 4 You LLC