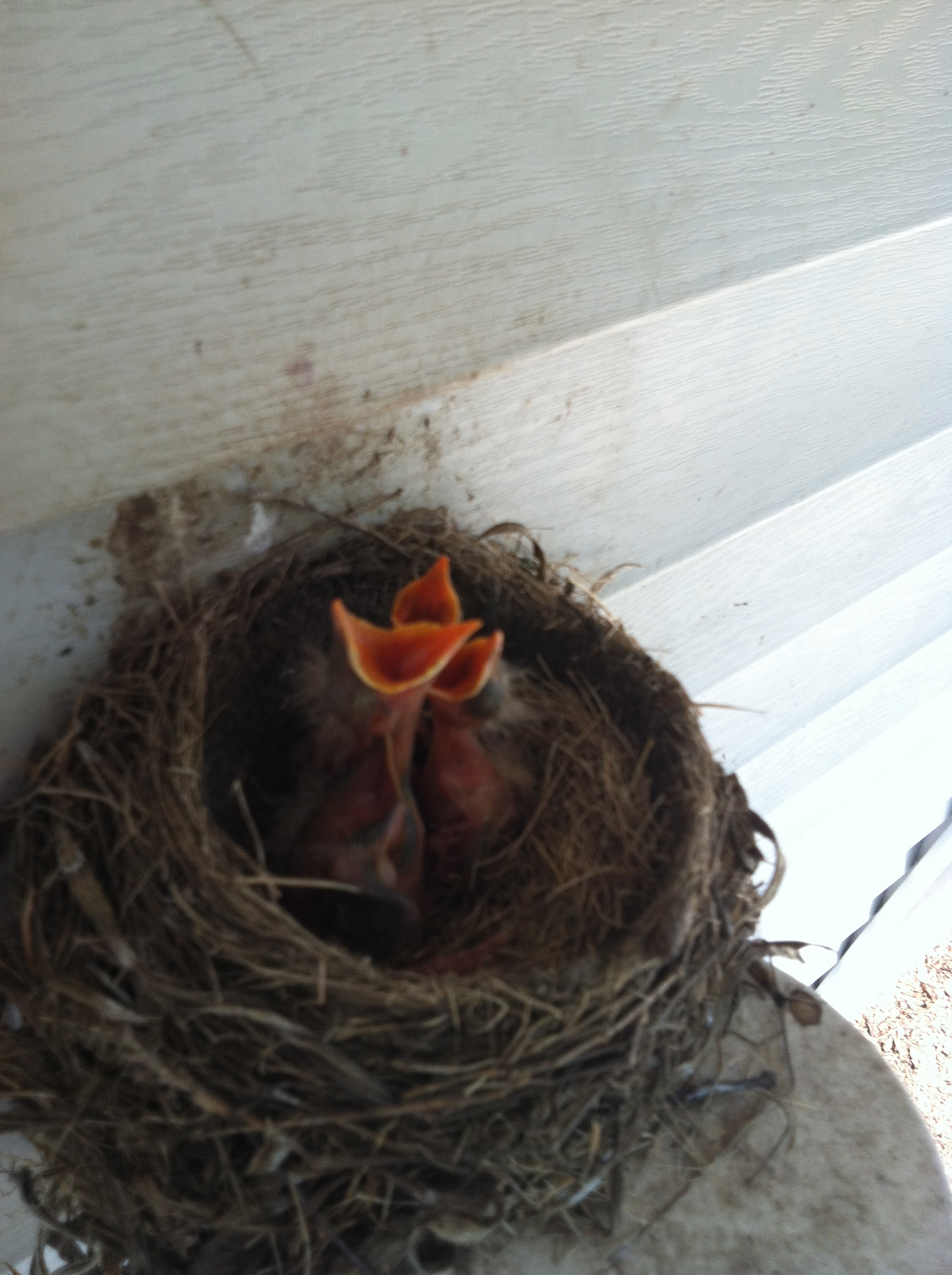 Dear Universe,
Thank you for all you have to offer. The days since we've hatched have been wonderful. Mama comes and feeds us worms whenever we start chirping loud. We just need to squawk and make little peep-like sounds. She's always right there. Yum – worms – :)!
We are triplets but we were almost just twins. Thankfully, 2 nice ladies scooped the egg from the driveway and gently put it into the nest. No touching – that was perfect. So thank you nice ladies – Mama A and Mama B.
We have our very own camera crew. We don't need make-up because we are so adorable. We have pictures taken at least once a day. We've even had a video made. We know there will be more. We will be famous one day!
We are so grateful we have a wonderful nest, and we are growing each day. Our time here in the nest will only be a couple of weeks so we need to make the most of it. We will be flying soon and able to go all kinds of places.
In the picture you see, it's not that we're hungry, though it may appear that way. We are actually singing a song. We practice every day several times an hour.
So thank you Universe, thank you nice ladies and thank you Mama & Pops. He's always watching out for us. We know you all work at keeping us safe until we fly on our own.
What do you have to be grateful for in your life? I bet the Universe is good to you in many ways too!
Angel Blessings to you.
Sue
www.empowerment4you.com