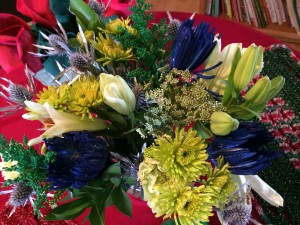 Is there someone you would like to thank for something and you just haven't done it yet?
Now is the time!
Is there something you've done for another and maybe you didn't get a thank you from them?
Get over it – you don't know what was going on with them at the time – thank yourself!
Are there loved ones who have passed who you feel you never had a chance to say thank you and let them know what they meant to you?
You can still do it now. Tell them, either in a letter or by speaking it or by thinking it. It's never too late and they will still hear you.
Is there another who needs to know they are appreciated for all they do?
Tell them. It may mean the world to them.
Let those in your life know you are grateful for them and you appreciate what they do (if you truly feel that way of course).
Remember you too! Look yourself in the mirror and tell yourself how grateful you are – for all you do.
Angel Blessings to you,
Sue
Empowerment 4 You LLC
Thank You – Thank you Sandra for these beautiful flowers. It was a wonderful and unexpected surprise.