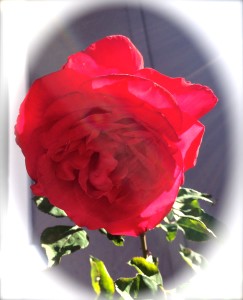 As it is approaching Thanksgiving here in the US, the focus turns to what we have to be grateful for, what we are thankful for. I love Thanksgiving. It's one of my favorite days – yes, the food, the pumpkin pie and the green bean casserole. It's also a wonderful day of gathering with family, whether that family is by blood or by circumstance.
I have much to be grateful for and that's where I like to keep my focus – on all that I have in my life, all the blessings I am surrounded with. I think every day is a day filled with blessings and gratitude.
No matter what we have going on in our lives, there is something to be grateful for. Remember as well that what we focus on is what comes into our lives. I prefer to focus on the wonderful blessings.
Sure we have our moments where things may not be going our way or something tragic may have just happened. We are after all, human and we wanted to have some of these experiences to grow and evolve.
Be with the feelings of things not going our way or something coming up in our lives. And then thank God, the Universe, the Divine, Spirit, for all the blessings that are in your life. Focus on the blessings.
Make gratitude a part of your day. Make gratitude a part of your today and every day!
Angel Blessings to you,
Sue
Empowerment 4 You LLC
Past blogs you may enjoy on gratitude:
Attitude of Gratitude continues…